The Association of the European Vehicle Logistics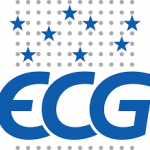 Established in 1997, ECG is the Association of European Vehicle Logistics and represents the interests of almost 100 member companies, from family owned SMEs to multi-nationals, and is the major champion of the European vehicle logistics sector. ECG Members provide transport, distribution, storage, preparation and post-production services to manufacturers, importers, car rental companies and vehicle leasing operators in the European Union, Norway, Switzerland, Serbia, the Russian Federation, Ukraine and Turkey and beyond. Today ECG members have an aggregate direct turnover of around 27.1 billion euros. More than 116,000 Europeans are employed directly by the vehicle logistics industry and an additional 294.239 are indirectly employed in the sector. They own or operate 508 car-carrying ships, 16,000 purpose-built railway wagons, 25 river barges and 22,134 specialist road transporters. (Source: ECG Survey of Vehicle Logistics in Europe 2016/17) The ECG Secretariat is based in Brussels and is run by an Executive Director. From the membership a President and Vice-President are elected and are supported by a Board consisting of members representing the geographical spread of the membership.
What we do
Established as a non-profit making organisation to promote the interests of the car carrier operators, ECG is now the established platform for the automotive logistics sector bringing together logistics service providers, manufacturer logistics managers and suppliers to the sector. While lobbying the main EU institutions to give an external voice to the sector, within the industry ECG aims to facilitate non-commercial collaboration between member companies and assist them in sharing best practices in many operational areas, especially the harmonisation of operational standards. In co-operation with the European Business School (now KPMG Education), ECG has created the only existing Academy for higher education tailored and wholly dedicated to Finished Vehicle Logistics. Additionally, through the Annual Conference and Regional Meetings as well as through Working Groups and Forums, ECG has positioned itself as the meeting point to discuss key non-commercial issues that affect the entire automotive outbound logistics sector. The Vehicle Manufacturers take an active part in this process by participating in many of the ECG events.